Below are some tips on how to assign Assignments/Exams in WileyPlus. Also, attached to this KB article is a PPT with more specific directions and screenshots.
Ignore what you see on the Assignment tab. This shows a list of all of the sections that have assigned the associated assignment.  You can use the Assignment tab as a way to verify what has been assigned in your course once you are finished.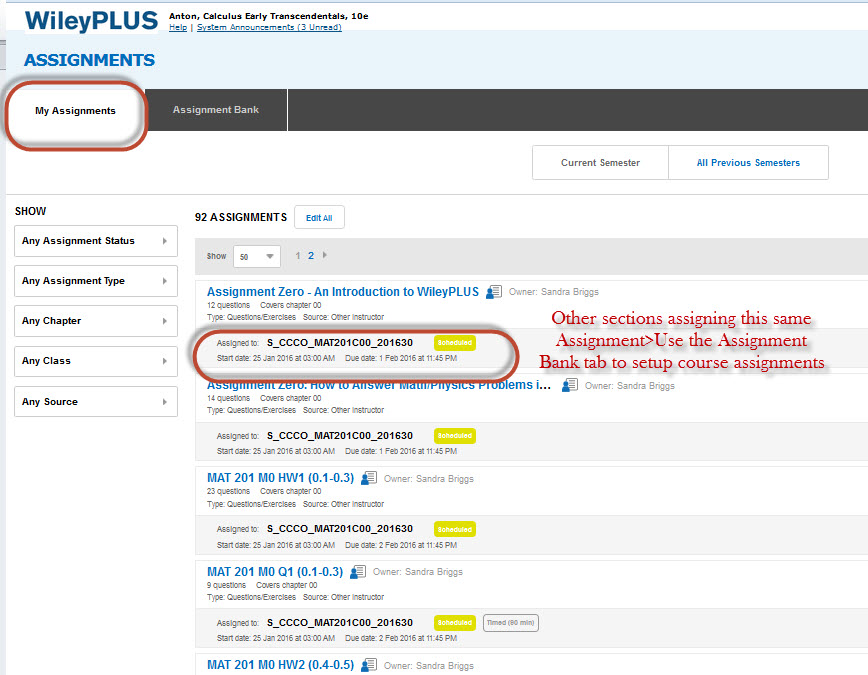 START HERE TO ASSIGN WILEYPLUS ASSIGNMENTS

Click

Assignment Bank

tab  to assign your sections assignments. Filter the assignments using the Source>

Other Instructors

From the filter, look for assignments with the Owner:

Admin CCCOnline or

WileyPlus Admin

. The Admin CCCOnline or

WileyPlus Admin a

ssignments are the master assignments which were created in the development of the course. Once you have located the assignments>Click the

Assign Original button

to setup the assignments restrictions and due dates.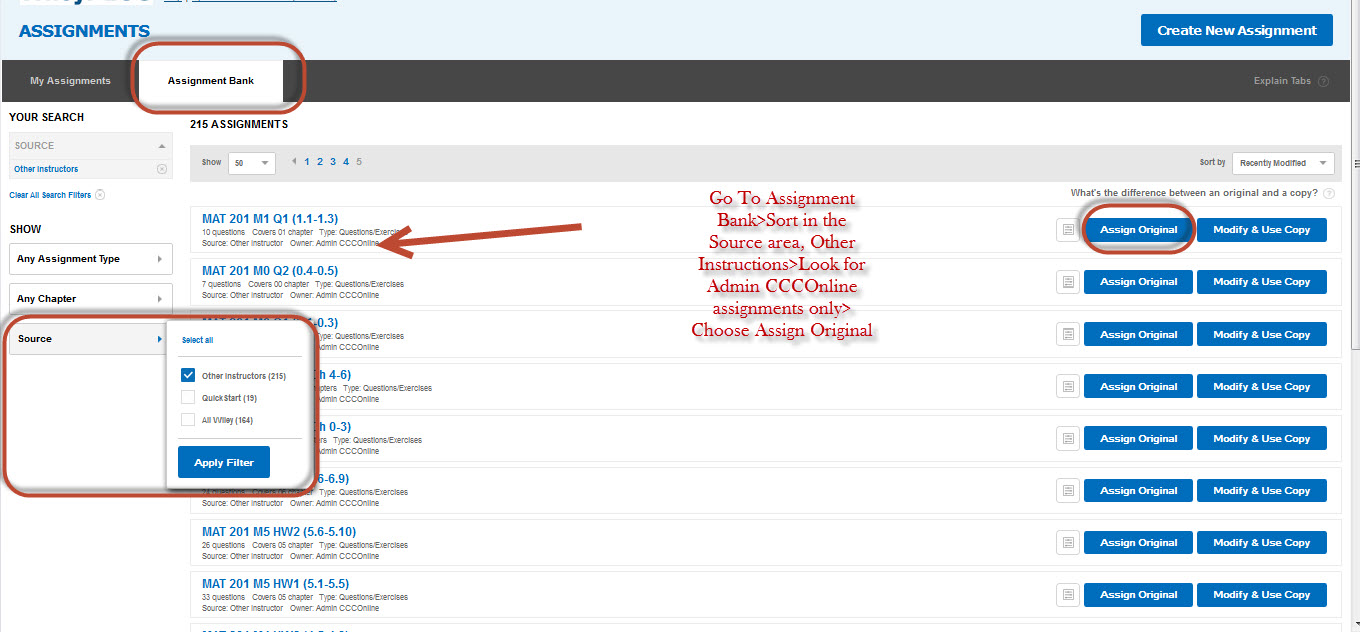 After clicking Assign Original>select your

class section(s)

and

set the start and due dates/times

for the item.

Next, select Students can view assignments and assistance after the due date>In the time Time Limit area

Set the time limit

>Click Assign.