This course uses the WP Learning Space Grade Refresh link.
Students will need to click this link ONE time at the beginning of the term to initiate the grade sync to the D2L grade item. Instructors will not need to complete any steps for the grade sync except to confirm that the students scores are coming over correctly.
Students if you have questions about the score in the D2L Grades tool, please email your instructor.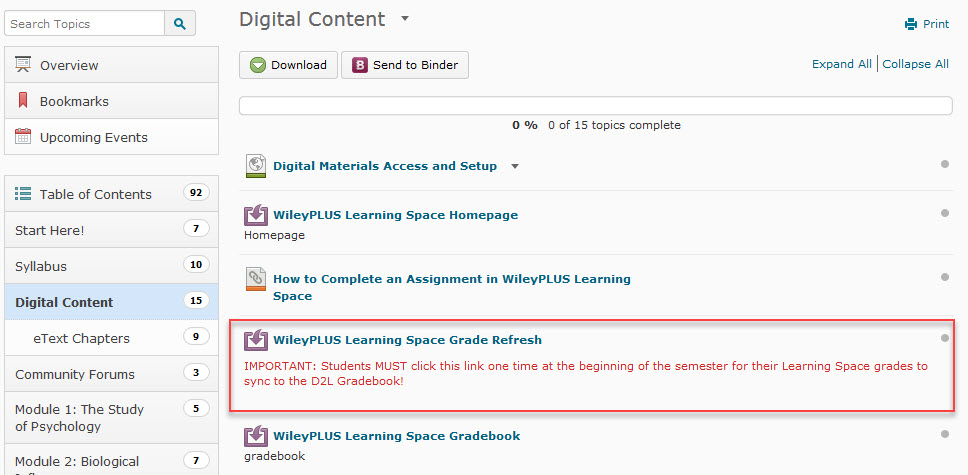 The WileyPlus Learning Space Grade Refresh grade item you see in D2L is a total points item and will represent the percentage students current have obtained with their WP Learning Space assignments.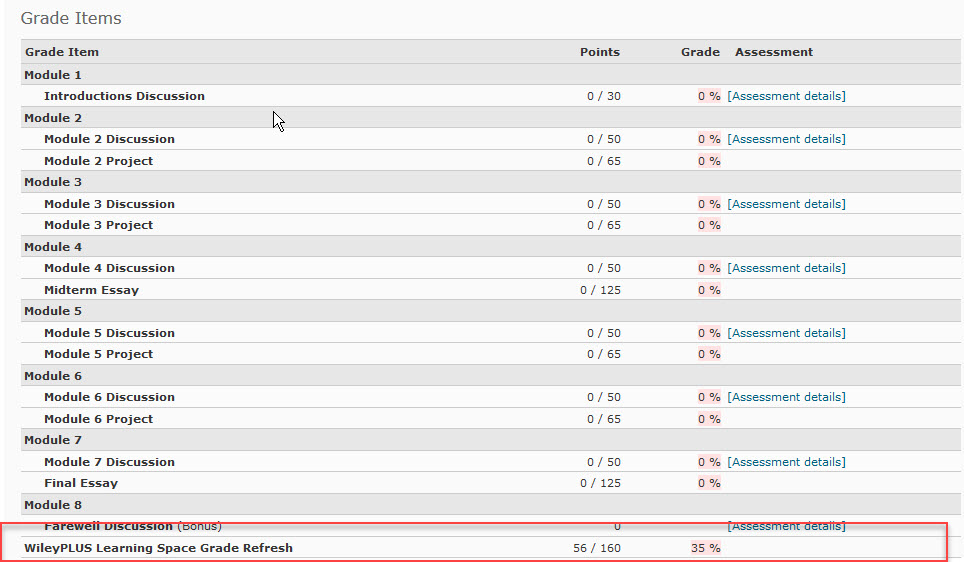 This percentage should match what is showing in the WileyPlus Learning Space Gradebook Overall Score.