#1 workaround -Use the Link to Text option, located at the bottom of the question. If this is enabled in the WileyPlus course.
As an example,from a homework assignments, which already has Link to Text enabled.  Students can click Link to Text within a problem, a new box will appear with the reading content related to that learning objective.  Students can read through the material and then go back to answer the question.  If students click a second Link to Text button before closing the first Link to Text box, the pop-up box will simply update with the new material.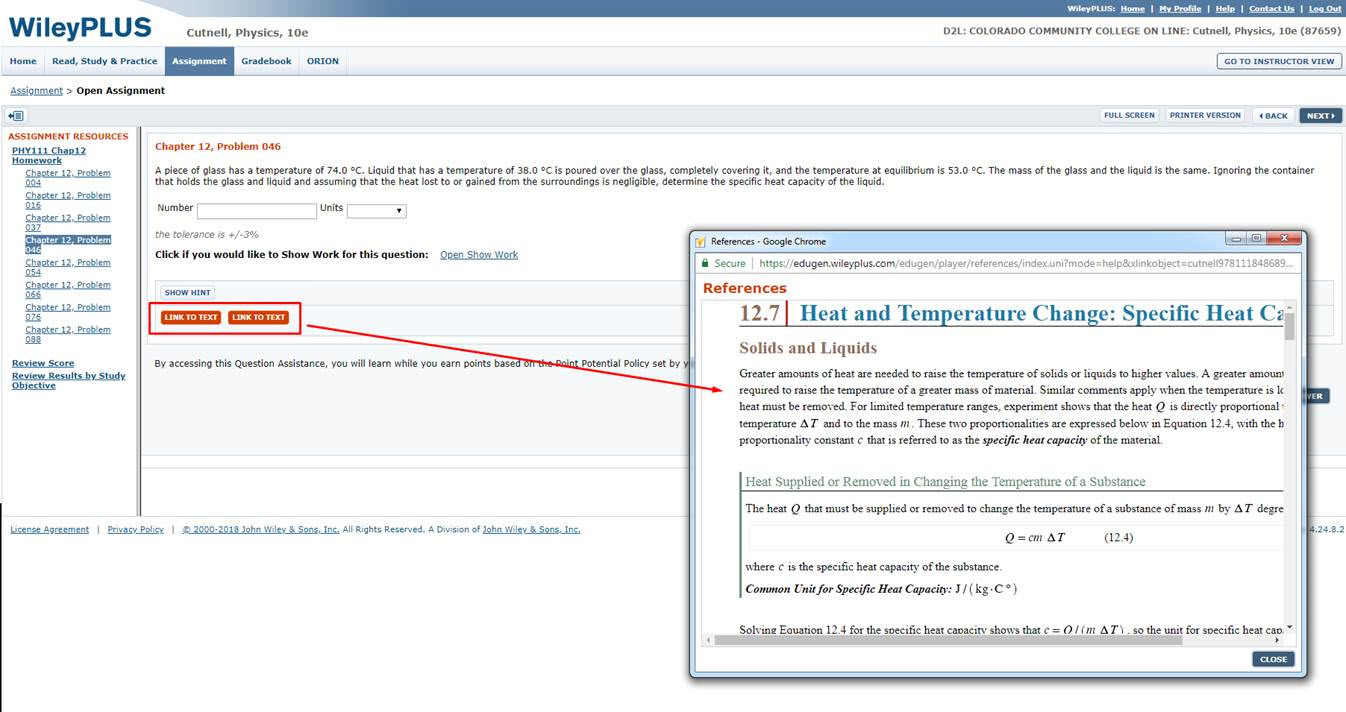 #2 workaround-Print the different sections of the online textbook.  To do this, students (and instructors) will click into a section.  They can then choose Printer Version in the top right-hand corner.