Finding Courses Using the My Courses Widget and Course Selector
---
Locate Your Courses with the My Courses Widget
1. Make sure you are logged into D2L, and click on the My Home icon in the top left corner to get to your D2L homepage.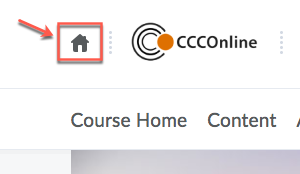 2. Scroll down until you see the My Courses widget, with all of your courses listed: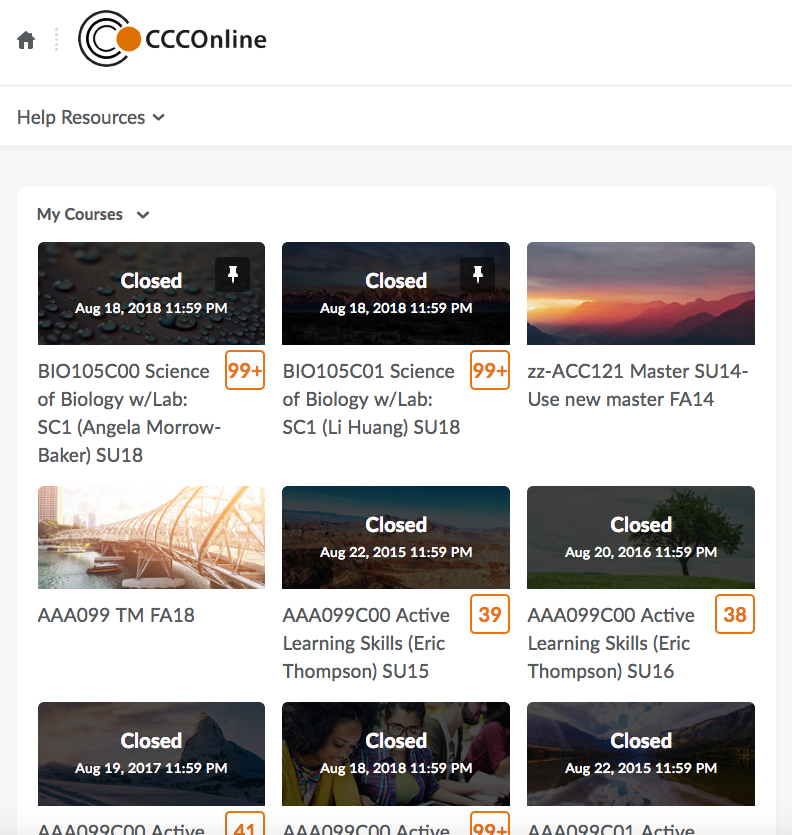 Note: If you cannot see your courses in the My Courses widget, use the Course Selector (instructions below)
Locate Your Courses with the Course Selector
1. Click the Course Selector ("waffle" icon) on the top of the page, near the middle. You should then see all of your courses listed: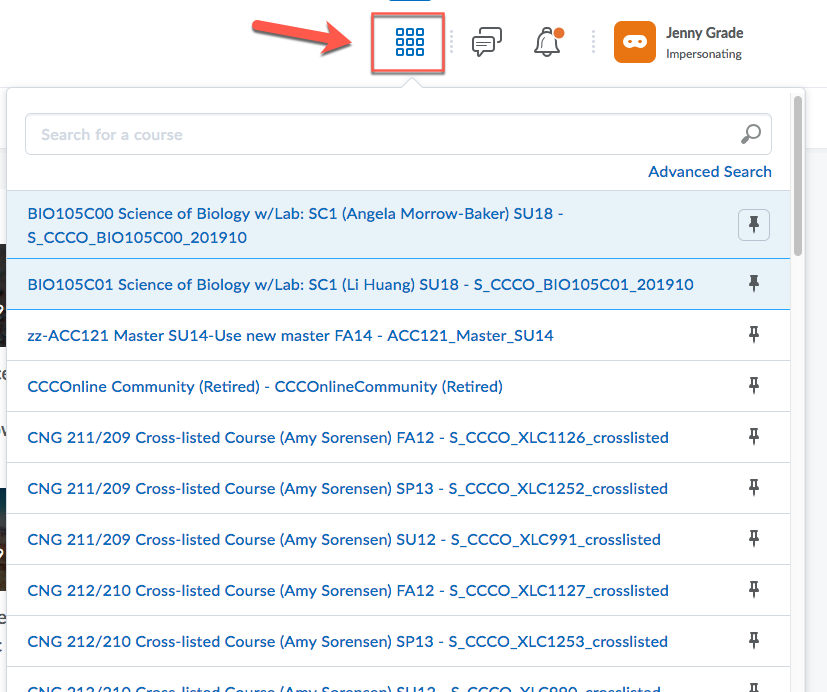 2. If you have 25 or more enrollments, you will have the option to search your courses in the Course Selector (for example ACC121). If you have less than 25 enrollments, you will not have this option.
Type your desired course into the search bar and hit Enter on your keyboard, or click the magnifying glass on the search bar to get your search results.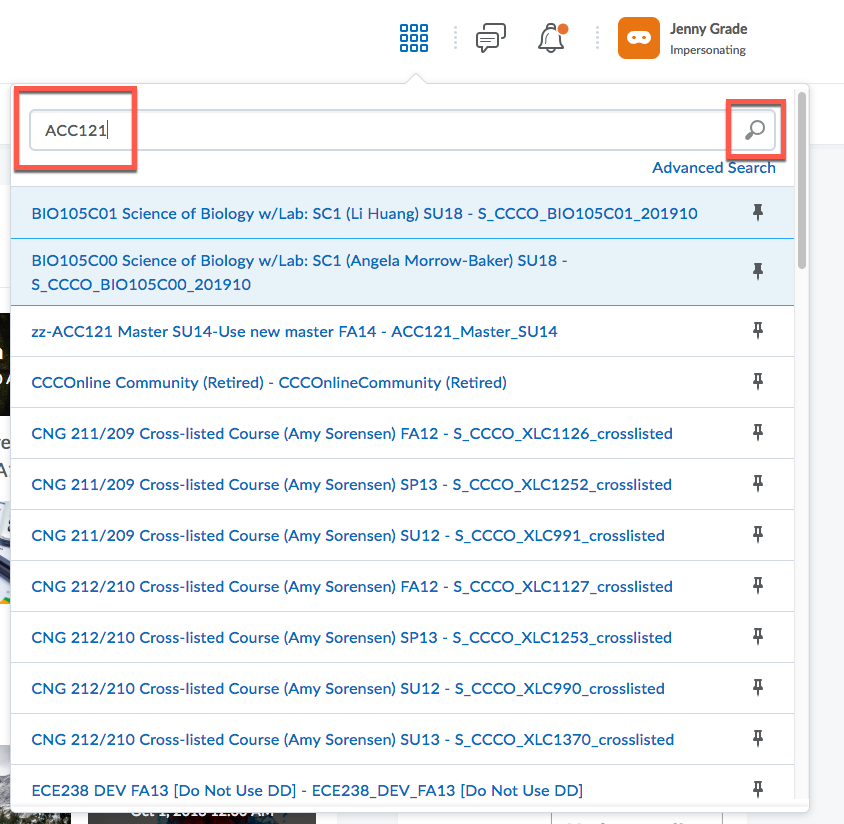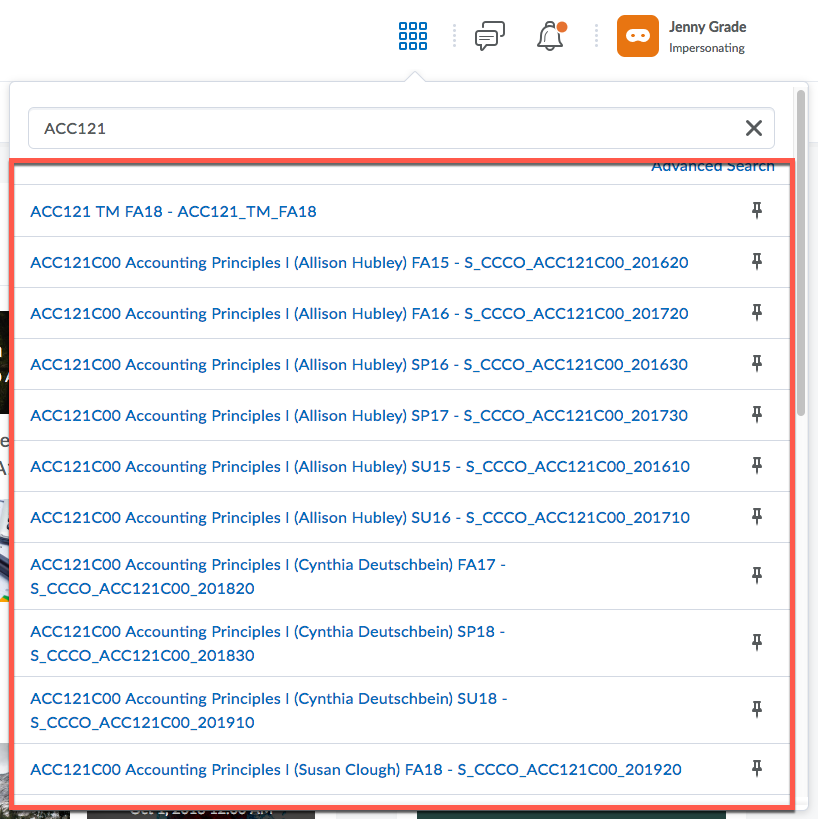 3. In the Course Selector, you also have the option of pinning courses, so that they show up at the top of the list. This is recommended, especially if you have many enrollments and need to access particular courses often. To pin courses to show up at the top of your list, click the pin icon to the right of your desired course(s):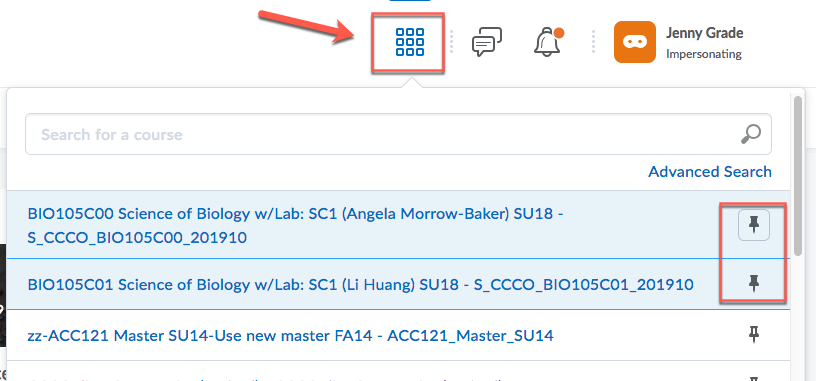 ---
Article ID: 380
Created On: Fri, Aug 31, 2018 at 2:46 PM
Last Updated On: Thu, Sep 6, 2018 at 8:38 AM
Authored by: Melody Fan [melody.fan@cccs.edu]
Online URL: https://kb.ccconline.org/article.php?id=380