How to access and export Meeting and Poll reports
---
Meeting reports provide information on who attended the meeting, what time they joined, what time they left, and for how long they were in the meeting. A poll report will show the specific results of polls that you run in your meeting and how each participant responded. 
Access Reports via D2L
Access the Zoom Integration home screen for instructors by going into your course and selecting Content from the course navigation bar. Click on the module with the zoom integration.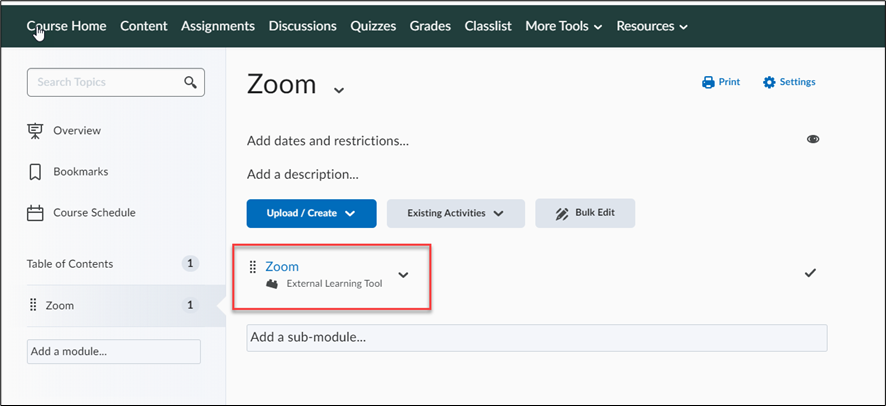 Click on Zoom and then select the Previous Meetings tab.

Select Report for the meeting you want to view a report.

You will see three tabs, a Meeting Report tab, Poll Report tab and Attendance Grade Report.

---
Article ID: 528
Created On: Thu, Dec 1, 2022 at 12:23 PM
Last Updated On: Fri, Dec 2, 2022 at 10:16 AM
Authored by: Soma Ghosh [soma.ghosh@cccs.edu]
Online URL: https://kb.ccconline.org/article.php?id=528