How to Access Pearson MyLabs Assignments
Within your Pearson MyLabs (PML) course you may find activities such as eText readings, homework, interactive assignments, quizzes and exams/tests. To access the readings, assignments and other PML assets, please click the Content tab>select the Pearson MyLabs/eText module to access the dashboard links for these items.
You may find specific links to the Homework, Quizzes and Exams are provided in the associated module folder from the left navigation table of contents.
How to access dashboard PML links: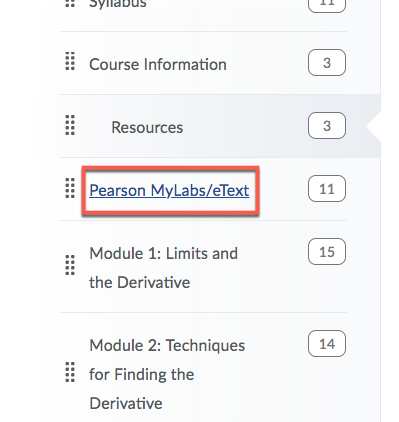 How to access specific PML links: