NOTE: For optimal performance while using uCertify it is important that you clear your browser cache regularly or set you browser cache to clear upon exit to improve the performance of the uCertify labs and content.
To learn more about using uCertify or to get technical support, Click the Feedback & Support icon in the upper right corner>From the drop down menu choose Support, the support window will open in a new browser window.
From the Support window submit a Support Request or click the Student Tutorials icon to review videos on how to access and navigate and use uCertify.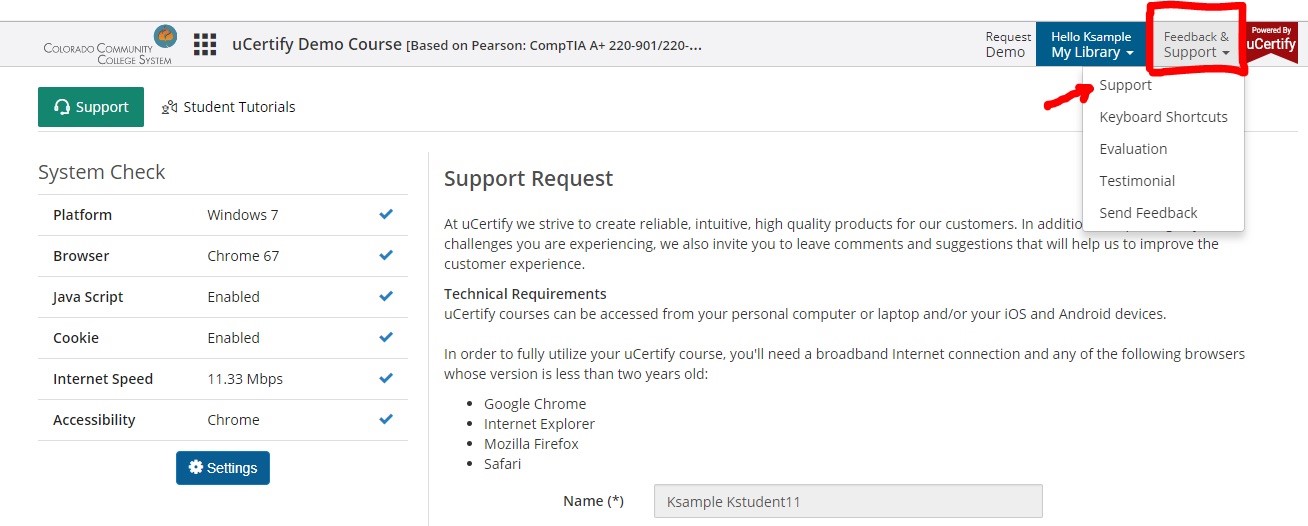 Use the following link to submit a Certify Support Request.