Student – Webex Integration with D2L – Virtual meetings
If your instructor has scheduled online/virtual meetings for the class, these will be listed on the "Virtual Meetings" tab. When it is time to meet, all you will need to do is click the green Join icon.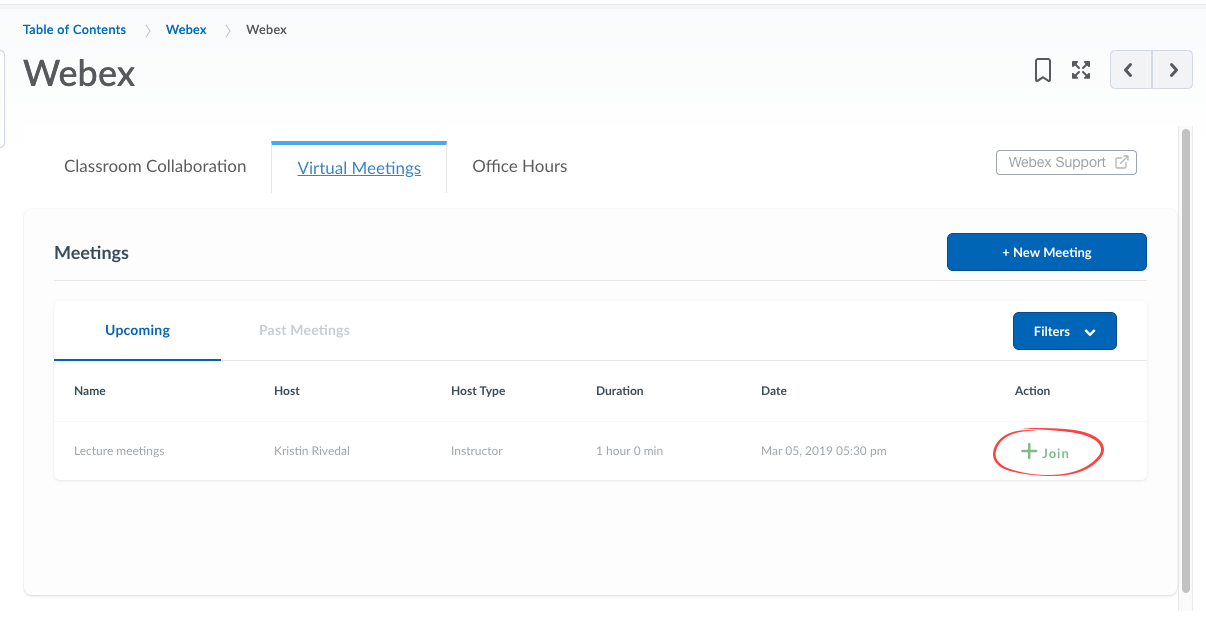 These meetings will also be listed on your D2L calendar (accessible by clicking on the Date in navigation).