CNOW Grade Sync Instructions
When the D2L course is created the Grade items are copied into the course that associate with the Cengage CNOW graded Assignments and Exams.  The D2L grade item titles will match the CNOW assignment and Exam titles and will show as Numeric grade items not associated to any items.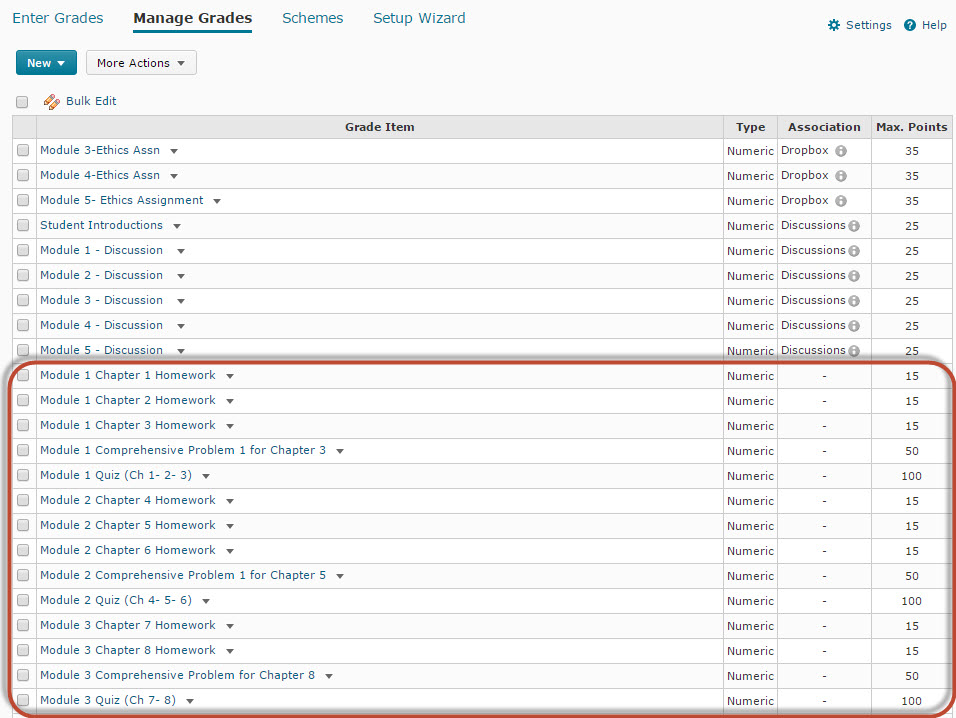 NOTE: Do not modify the Grade Item titles that are associated with the CNOW course this will break the ability for the assignments & Exams to sync grades from CNOW to D2L.
To Sync the Grades from CNOW to D2L
Enter CNOW>Click Gradebook>Click Synchronize Scores



It may take a few minutes for the grades to populate in the D2L Grades tool. If you do not see the grades after a 24 hour period submit a How to Submit a ProfHelp Course Support ticket for troubleshooting.