Use the instructions below to submit your non-participating students for CCCOnline courses.
Login through CCCOnline Faculty Portal
From the Dashboard>Click the Course Rosters icon

OR
Select the Instructor Tab 
Expand the Instructor Gateway Widget, Expand Course Tools>Click the Course Online Rosters link

     5. From the Online Roster window, click the Attendance Register link for each of your courses
      Note: If you are missing any section(s) or have extra section(s) listed, please contact the AT department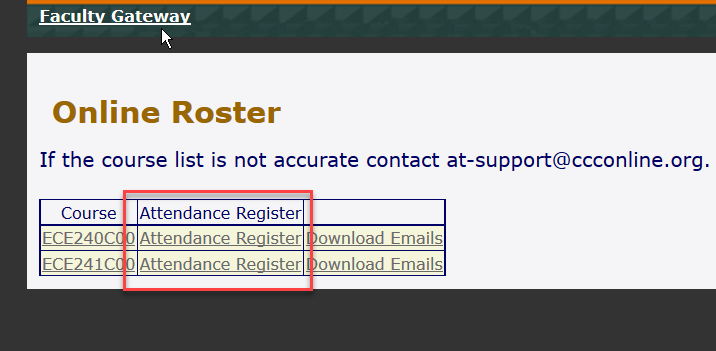 6. Check the "Drop for Non-Participation" box to the right of each non-participating student's name:
        

     7. Click Submit and return to the menu to select the next section if needed.