After the meeting has been created and scheduled, students enrolled in the course will be able to find information about the meeting by going to Content>Zoom module (You may choose a different module name).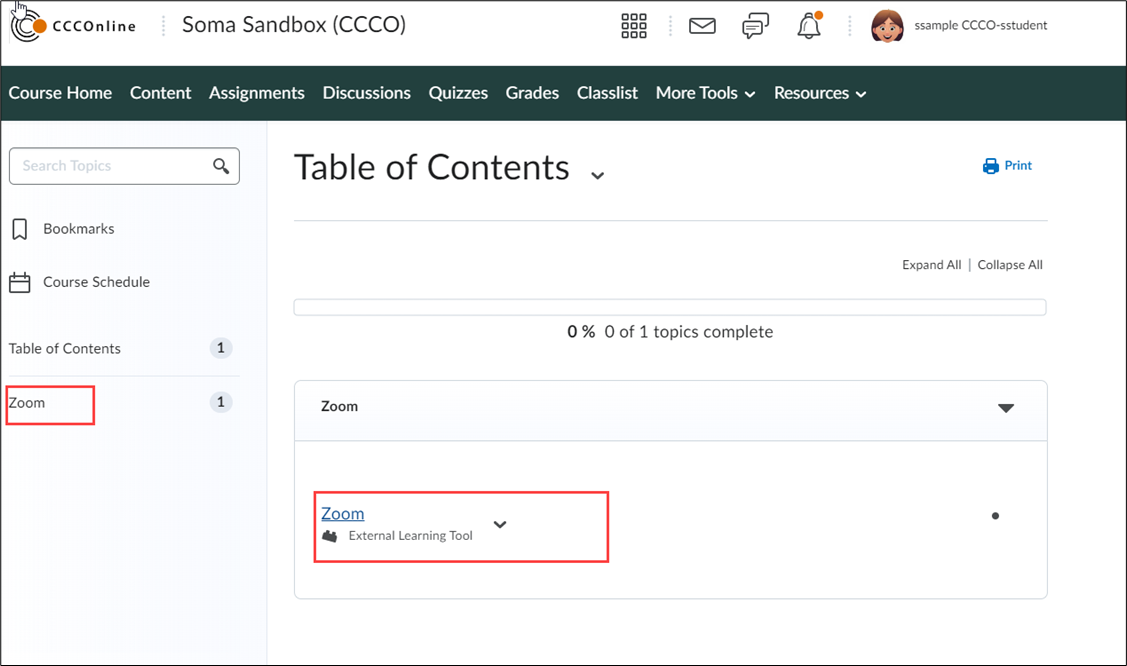 View and join scheduled meetings for the course here. 

Access the Meeting Invitation details by selecting the Invitation link.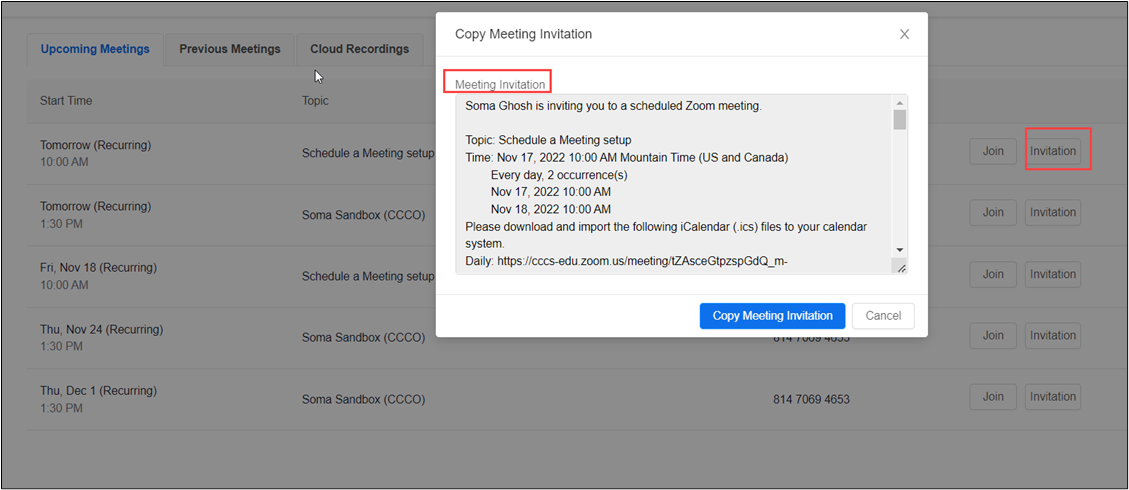 The zoom meeting link and information can also be accessed from the D2L Course Calendar and the Course Schedule.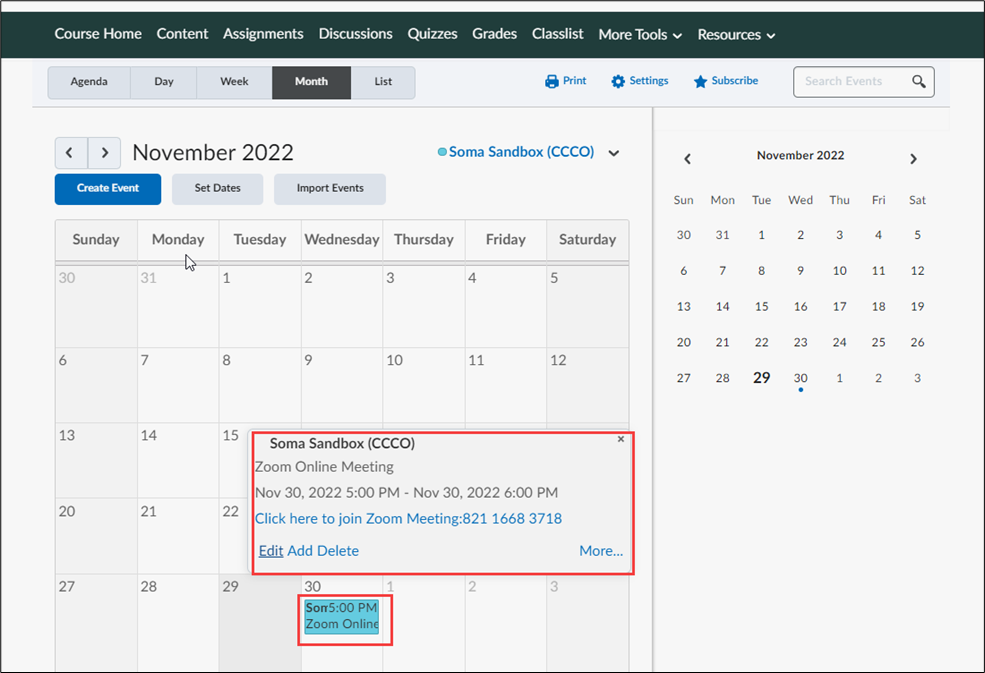 Course Schedule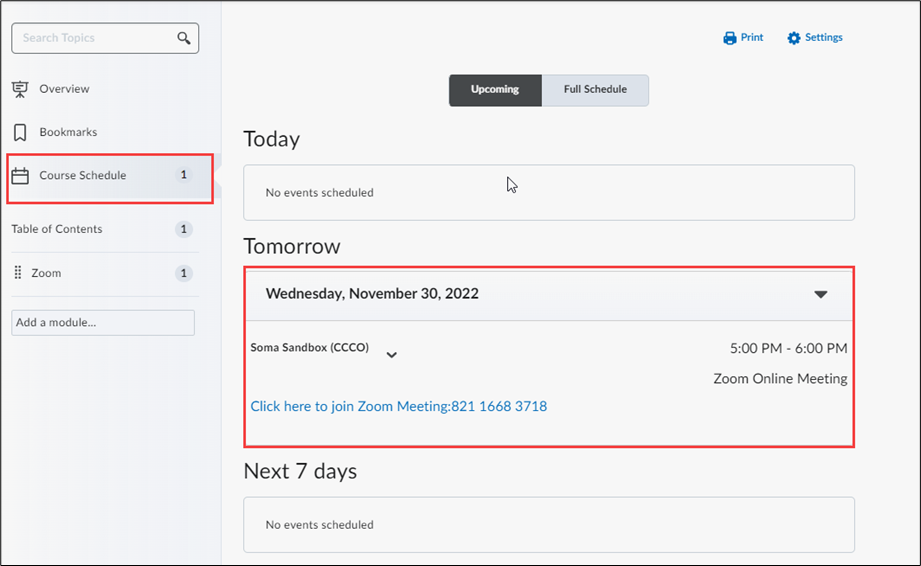 Note: If you are the instructor and creator of the meeting this is NOT where you can start the meeting and be the host of the meeting.
Access by going to Upcoming Meetings and then selecting Start.