Cause/Description:
WebEx is used for meetings and classes at all CCCS colleges.
Solution:
 CCCO instructors will access WebEx at: https://cccs-meetings.webex.com/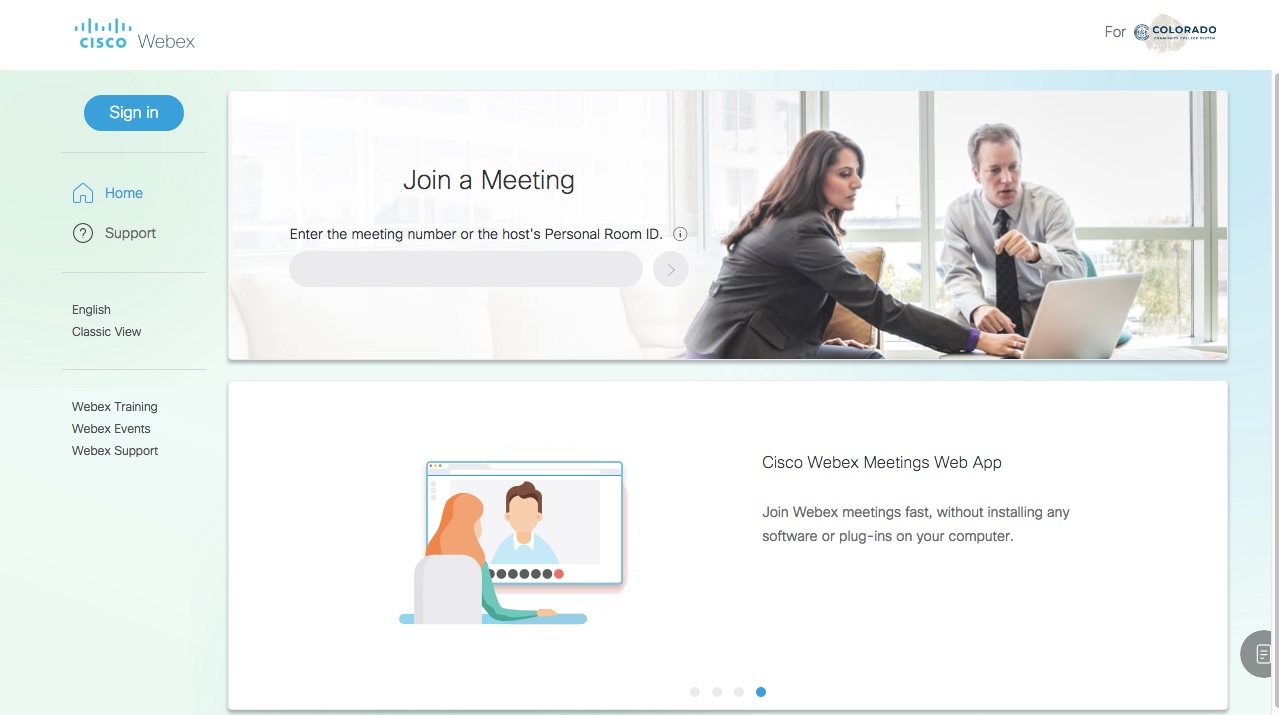 2. First you will be asked to enter your CCCS email address. Then on the next page you will enter your OWA email credentials to enter the WebEx site. For example:
username: cccs\S#
Password: (user's email password)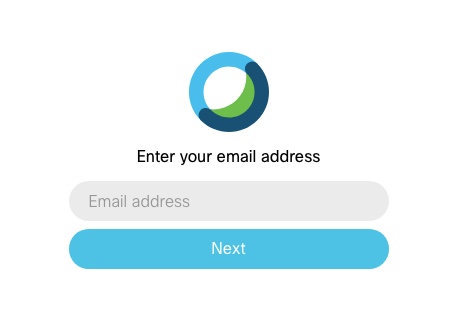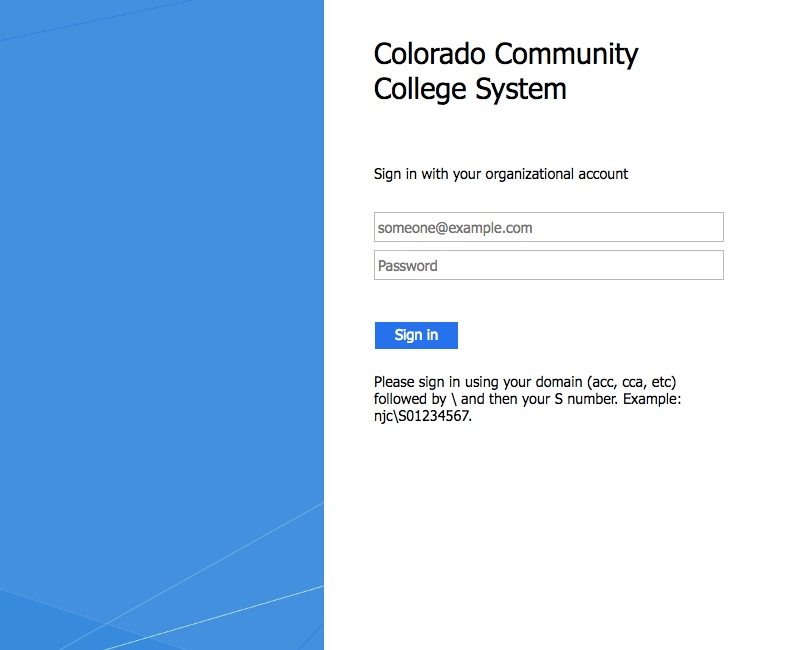 3. If you are having trouble logging due to an authentication error, you may need your CCCS.edu email password reset use the following instructions: Request a CCCS.edu email password reset.
WebEx Self-Service Technical Support
Support Resources: Cisco Collaboration Help Homepage
Submit Support Case: How to Submit a Support Case
*Note: You may need to create a Cisco account in order to open a support case. Follow the instructions, and they should be able to link your WebEx account with your new Cisco account. After that you will be able to open and manage your support tickets.