Click on the Similarity bar in D2L to access Turnitin
Click on the digits of the similarity index to open the Match Overview panel. 
For matches to papers submitted to other institutions or courses, you may request a copy of the paper from that institution. It is at that institutions discretion as to whether or not they share those papers.
Click on the name of the match in the Match Overview panel
in the pop out dialog that opens, click the name of the institution to which it was submitted.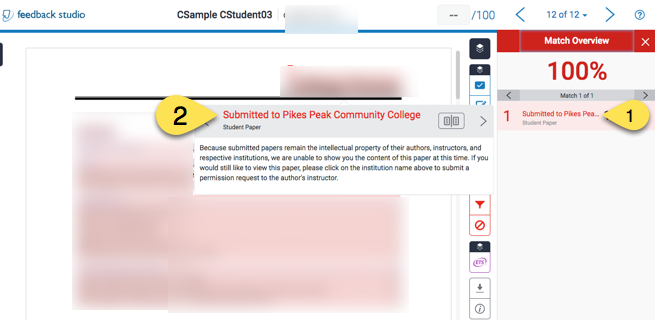 A dialog box similar to the one below will show. Click the "send a request to view this paper" button and Turnitin will email the instructor of the course where the paper was originally submitted.