To self-register for the CCCS Mental Health training course, click on the following link:
https://at.ccconline.org/partners/cccs
This will open a web page where you will sign in with your S-number and portal password.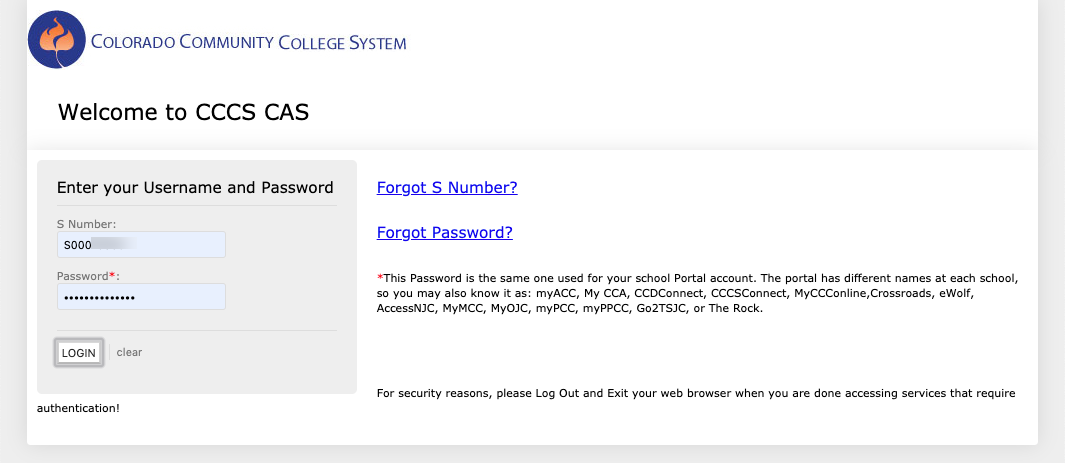 In the following page, click the check box next to the Mental Health training course title then click the "Register" button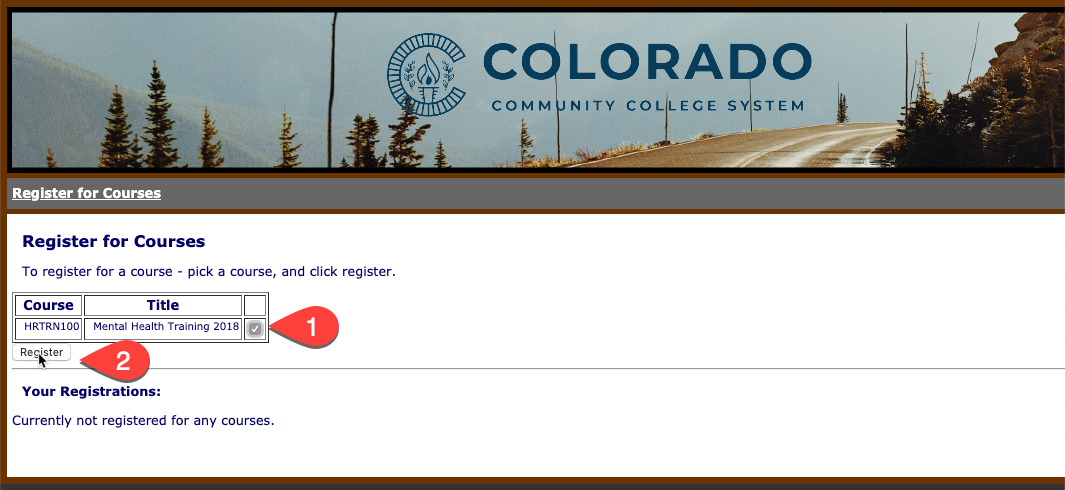 After the page reloads, you will see this course listed under "Your Registrations:". To access the course, navigate to https://ccco.desire2learn.com.
The Mental Health Training course will be listed on the My Courses widget and in the course selector dropdown menu in the top navigation.