Complete the following steps if you want...

[Answers released Immediately after the student submits the Quiz]
Go the Quizzes tool
Click the Quiz title to enter the Edit Quiz properties
Go to the Evaluation & Feedback section and expand the section. Select When published, display to learners: Attempt grade and All questions with correct answers. Save and Close.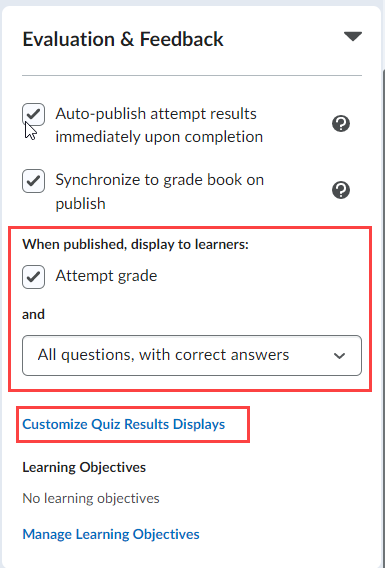 [Answers released After a specific date]
Set Submission View for students to review answers after a specific date--after the quiz closes
Go the Quizzes tool
Click the Quiz title to enter the Edit Quiz properties
Go to the Evaluation & Feedback section and expand the section. Click the Customize Quiz Results Displays link.
Click Additional View. Set the Display Date when you want the students to be able to review the Quiz questions
From the Questions dropdown menu, select All questions. You may customize as per need. Click Create > Click Ok